Atascadero Colony Home Tour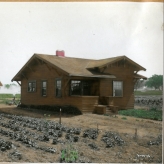 April 28, 2018
The 2018 Colony Home Tour will be held on Saturday, April 28, 2018 from 1 to 4 PM.
Come join us on a tour of some of the original homes in the Atascadero Colony. This year's home tour is tentatively scheduled to focus on the Garden Farms area of south Atascadero.
A reception will follow at the Colony House Museum. Please check back on this site for more information as the date draws near.