History

Atascadero can trace its beginning to a Mexican land grant when in 1845 Governor Pio Pico granted Pedro Estrada almost 40,000 acres of the Asuncion Rancho, a good portion of which eventually made up part of the smaller 23,000 acre Atascadero Rancho. Through various and natural ownership changes, the 23,000 acre Atascadero Rancho came to be owned by J.H. Henry of San Jose after California became the 31st state of the Union.
Edward Gardner Lewis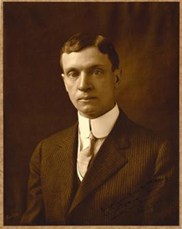 In 1913 publisher Edward Gardner Lewis left University City, Missouri and came west to begin what was to be a model community. He eventually recorded what was the largest single subdivision map in San Luis Obispo County. Atascadero was a "planned community" from the very beginning.
Using his printing presses still in Missouri, Lewis began to tell the world about his new community on the Central Coast of California (for which he paid $37.50 an acre.)
He hired experts in many different fields – agriculture, engineering, planning – to help him create the "Atascadero Colony."
City of Atascadero
In 1979 Atascadero became the seventh incorporated city in San Luis Obispo County, becoming the second largest city in the county. Many of the very principles that E. G. Lewis had envisioned for his model community were written into the city's first general plan.


.