Tuesdays in the Park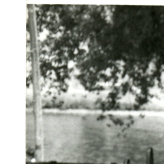 June 25, 2019
On Tuesday June 25, 2019 the Atascadero Historical Society, along with the Atascadero Veterans Memorial Foundation, will be hosting the BBQ in the Park. This event will be held from 5 to 7 pm at the Atascadero Lake Park. Tickets are available at the Colony House museum during open hours, from AHS board members or can be purchased at the Chamber of Commerce.
Prices are:
Seniors (60yrs+) = $12
Adults (11yr +) = $14
Child (10yr -) = $9
Hope to see you all there.